Custom Mapping
Meridian Maps publishes recreational, business and wall maps for Victoria and Australia. We can customise our maps to suit your requirements from our own map content as well as create maps from content around the world. With our 20 years of experience, we can create a map tailor made to your needs. Our award-winning team of cartographers can produce maps to suit any requirement. Below are some examples of maps we can produce for you. If you would like to use Meridian Maps content for the purpose of creating customised maps please contact us at [email protected].
Bushwalking Maps for Tour Operators
Below are a couple of examples of recently produced maps for one of Australia's top walk and hike tour operators The maps were produced to meet their needs and provide their customers with a great map and reminder of their trip.
Australia's Deserts Wall Map
This map was produced using our Australia Wall Map and overlayed with desert data. We can arrange similar thematic maps using any of our maps
Big Desert Touring Map
Produced for the local tourist authority this map highlights a 2WD tour through Victoria's mallee country, overlayed on our Victoria's Deserts 4WD Map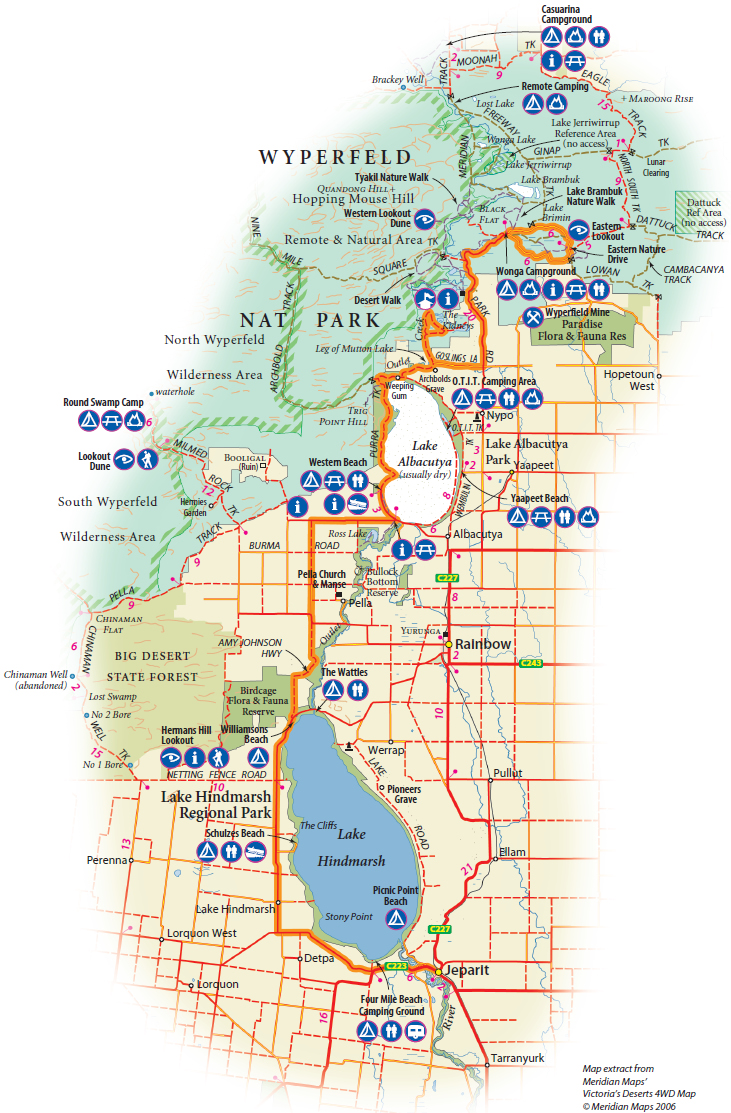 Heathcote Wine Region
This map of the Heathcote Wine Region highlights the wineries of the region. Produced from freely available mapping data we can produce region maps with any thematic requirements.
FEATURES OF OUR MAPS
Clear and easy to read
Up to date tourist information
Suitable for navigation on foot and by car
Available in digital and print formats
Award winning designs